First, the most important similarity.
There are quite a few similarities between the ADHX and ADHX 45. However, the most important quality that they share is the same manufacturing process. At TIME, we have a very unique carbon fiber manufacturing process that is unlike any bike manufacturer in the world. 

Our Resin Transfer Molding (RTM) process is ubiquitous in aerospace and high-end automotive applications but it's almost unheard of in cycling.
The RTM process turns the soft, dry fibre frame layup into the solid, strong and flexible bike frame. The way we do it greatly reduces the potential for defects within the structure and enables us to create superior frames.
Now, on to the comparison:
ADHX
As flexibility becomes paramount, chainstays lengthen and a small margin of reactivity is traded for additional tire clearance. It's this "allroad / fast gravel" machine that has to deliver the goods in the widest variety of conditions. For riders who are looking to add variety to their riding, a 35-38c file tread on a lightweight tire casing offers a great deal of comfort and control on smooth dirt without feeling ponderous on pavement.


ADHX 45
Riders that spend the majority of their time on unimproved roads will appreciate the volume and traction offered by a 45c tire. Gravel-oriented frames achieve the necessary tire clearance by thinning and lengthening the seatstays and chainstays and widening the crown of the fork. The resulting increase in frame deflection paired with the vibration absorption and traction of larger tires make light work of rough roads even as they render the ADHX 45 less suited to asphalt.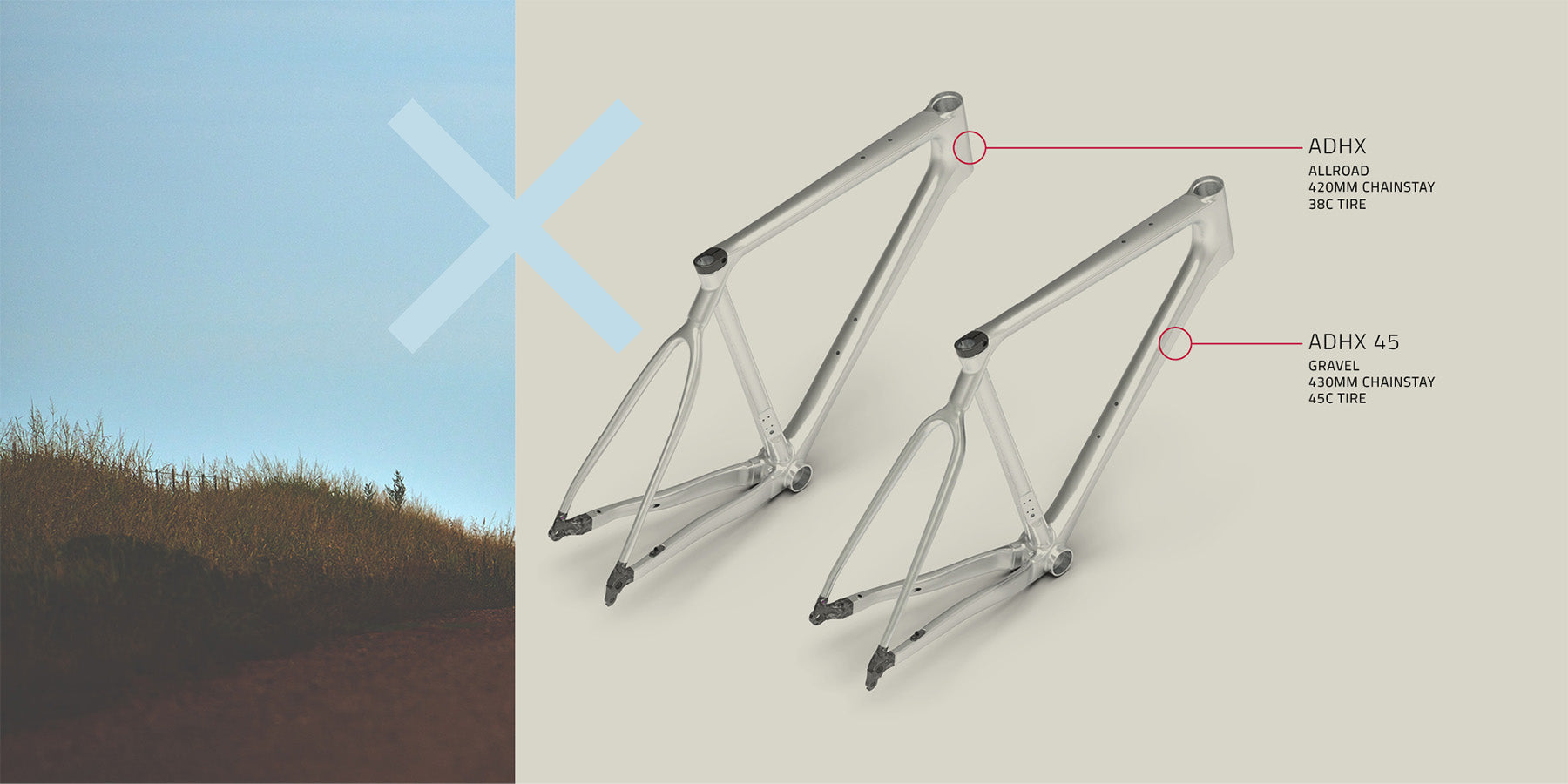 Determining the Sweet Spot
Selecting the bike that is designed for your rides will yield the most 'smiles per mile.' If rougher gravel roads only feature occasionally, you'll enjoy the improved handling and road feel of the ADHX. If you primarily ride pavement, you might not need a 'gravel' bike at all – It's amazing what can be ridden quickly and comfortably aboard the Alpe d'Huez sporting a supple 28c tire.
If you want to get lost on unimproved back roads and could almost justify a mountain bike, the capabilities of the ADHX 45 could be perfect.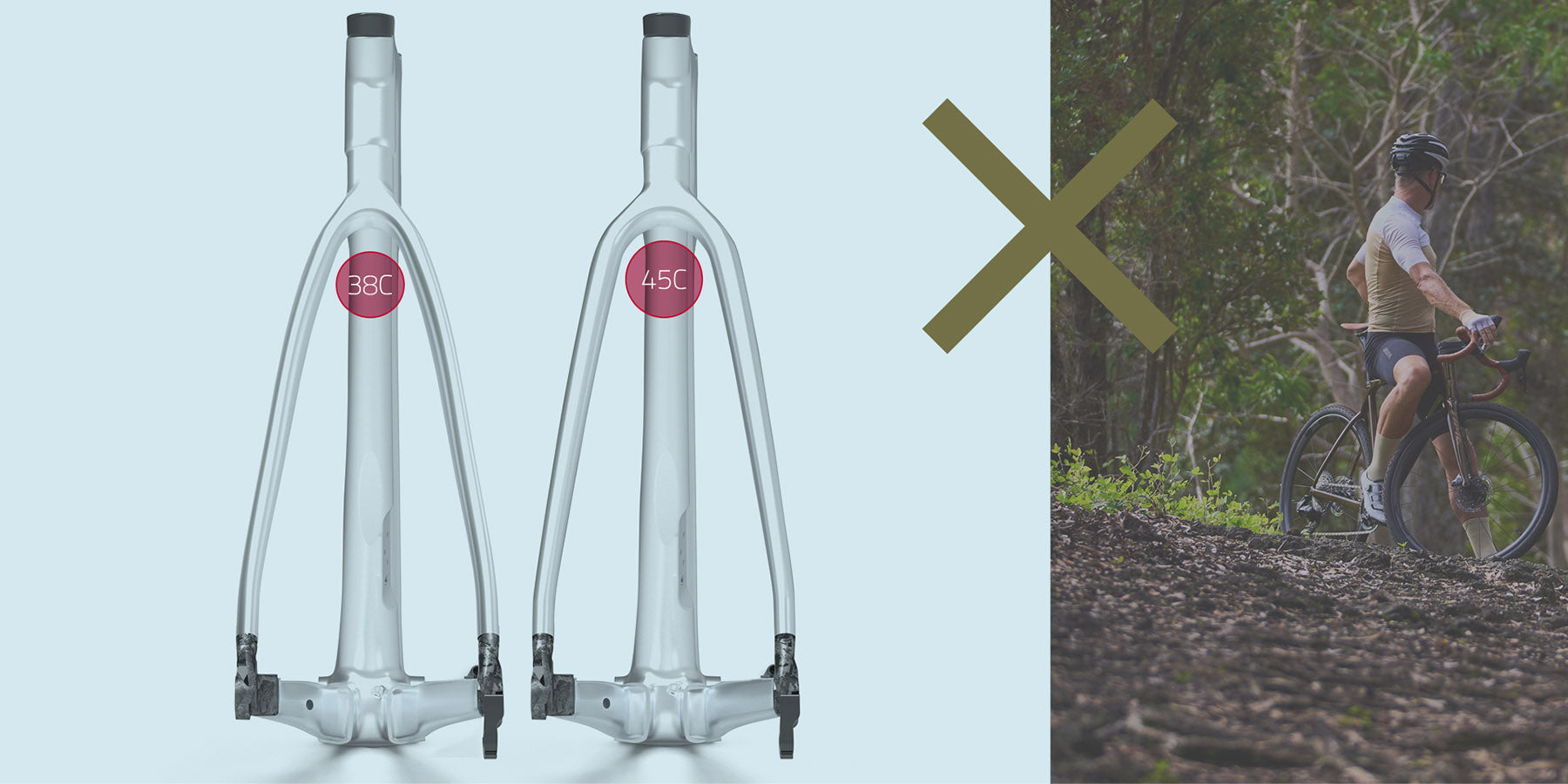 ---